Quinoa for Breakfast – 5 Easy Recipes
These 5 easy quinoa recipes come from me buying a huge bag of quinoa and not having a clue what to do with all of it. I'd been looking for some fun and easy breakfast recipes to share, so I decided to share the ones from the sites I visited because I didn't make up the recipes myself.
I really think you'll enjoy these recipes. Easy and tested. I loved every one of them. And now I'm making bulk quinoa and keeping it in the refrigerator for easy preparation.
(I'll admit, I substituted bacon because I don't like ham). These little treats were easy to make and mouthwatering. Low in calories and high in protein makes for a great meal.
I love any recipe I can double or triple and keep extra on hand for the week. This is definitely one of those recipes.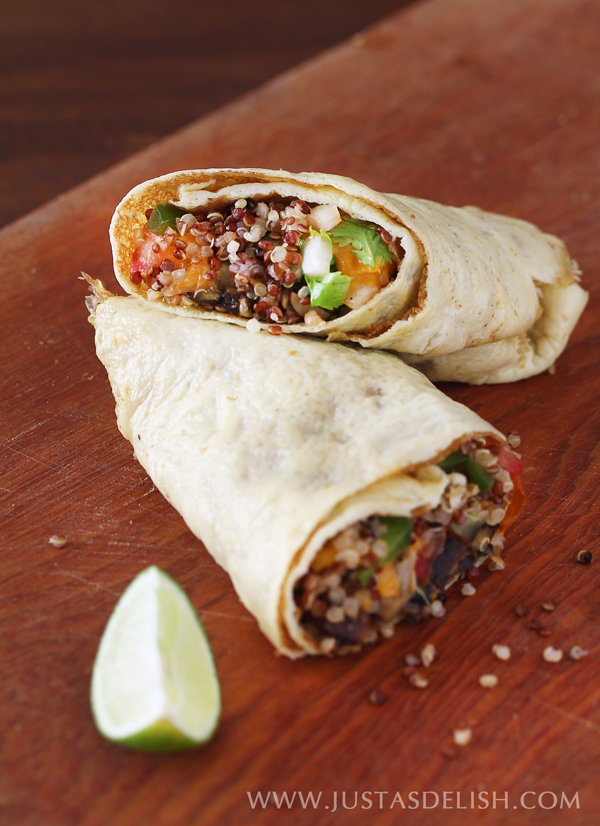 We always have tortillas in the house. And yet I never make breakfast wraps. When I saw this egg and quinoa burrito, I had to give it a try. Again, easy and quick. You can even play with the recipe by swapping out ingredients.
Pico de gallo or some of your own homemade salsa would rock this burrito.
Can we say delicious? This is a combination I'd never have imagined. And I do love me some apples with peanut butter.
I'm just going to call this what it is, dessert for breakfast. But what a healthy way to do dessert. Quinoa for protein and fresh raspberries. I'm a dessert kind of girl so this was right up my alley. I think it will be up your alley too. I put this in my recipe file as a breakfast quinoa bowl, since I made and ate mine out of a bowl. Again, quick and delicious.
This recipe reminds me of a fall morning. Winter even. It's hot and rich, and the flavors popped in my mouth. You can substitute out the cherries for other dried fruit. I did try a version with sliced dried apricots. I'd highly recommend that swap out.
There you have it. Five different ways to use quinoa for breakfast. And do like I do, make a batch or two of quinoa and keep it in a sealed container in the fridge. This way you'll have plenty on hand for a savory breakfast treat.
Let me know if you give any of these a try. I hope you enjoy them as much as I did.
Happy cooking,
*assume any links in this email are affiliate links